THANK YOU THANK YOU THANK YOU!
It hardly seems enough, but a BIG THANK YOU – to all who helped to make Springfest a success! It was a great day – a great turnout, and a great time of celebrating community! Many hands made for lighter work for us all! We raised over $15,000 dollars for the school with some money still coming in. We would just like to thank some of our committee heads for going above and beyond.
Bonnie B – had the huge task of heading up the kitchen – and having never made Borenkole before, she did amazing to pull it all together – with many many hands helping her.
Sara V – for organizing all the games, face painting and bouncy castles Glen and Marsha – for driving all over the Niagara Region picking up flowers to sell
Hilde M and Evelyn T – for organizing a table of hand made 100% donated items – and organizing all the baked items for sale (and thanks to all who donated.. delicious!!)
Cara R – for arranging all of the vendors for the marketplace – and ensuring that there was something for everyone
Michelle S – for helping to organize the Silent Auction table Mrs. Vanderspek and Mr. A.Hiemstra – for pulling together the teachers pancake breakfast
The Bus Drivers for managing the Coffee and Candy Corner!!
And sooo many more that helped us to fill in the gaps with hands and help everywhere! We are grateful beyond measure, and are very thankful for everyone coming together! To God be the Glory! Signing off. (and the last of the announcements you will see from us, we promise)
Heather DeBoer and Pauline Markus,
Springfest Committee Co-Chairs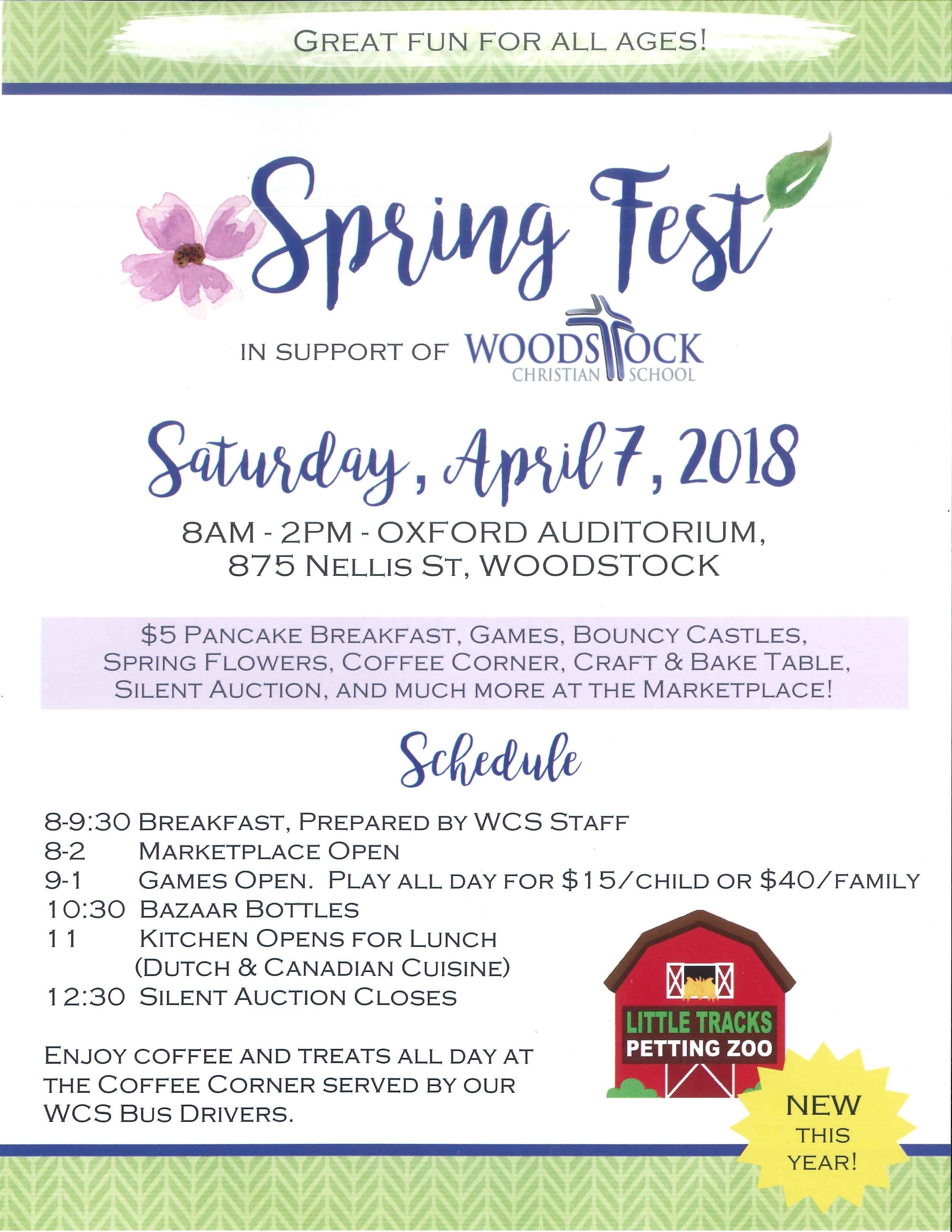 Would you be willing to volunteer?