The WCS Vision statement for Christian education explains:
We respond in faith to God's call of love for self, others and creation by inspiring, empowering, and equipping through distinctive Christ-centered education.
What do we mean by distinctive education? At WCS, we focus on:
CHRISTIAN WORLDVIEW: Educators and students approach every subject acknowledging God as the creator and sustainer of our world. Our program is designed to complement the Christian nurture and faith development of each home and each Christian church.
BEING ROOTED IN COMMUNITY: WCS celebrates a long history (since 1959) of Christian education in this region. Our school is currently home to about 200 students and is proud to have many more graduates of WCS (formerly JKCS) within the local and broader community.
STRONG ACADEMICS: Our academic program aligns with the Ontario Ministry of Education curriculum expectations while enhancing content with a biblical perspective. With a holistic approach to learning, WCS teaches and nurtures all the dimensions of the child, striving to create a culture of community and belonging in which students can flourish. Students are encouraged to develop perseverance and a growth mindset. God created us as capable beings!
DEDICATED TEACHERS & STAFF: Teachers and staff at WCS are committed Christians and model a life of Christian service for their students. The WCS staff are dedicated to support and encourage each child's learning.
CHAPELS & DEVOTIONAL TIME: School-wide devotions are held weekly and chapels celebrate special events in the Christian calendar. These opportunities to connect with students and staff in praise and worship are key to an integrated life of faith and learning at WCS.
HOME & SCHOOL PARTNERSHIP: We are eager to partner with families to ensure a child is successful at WCS. Regular communications among families, teachers, and staff is key to developing a consistent approach and a love of learning in each student.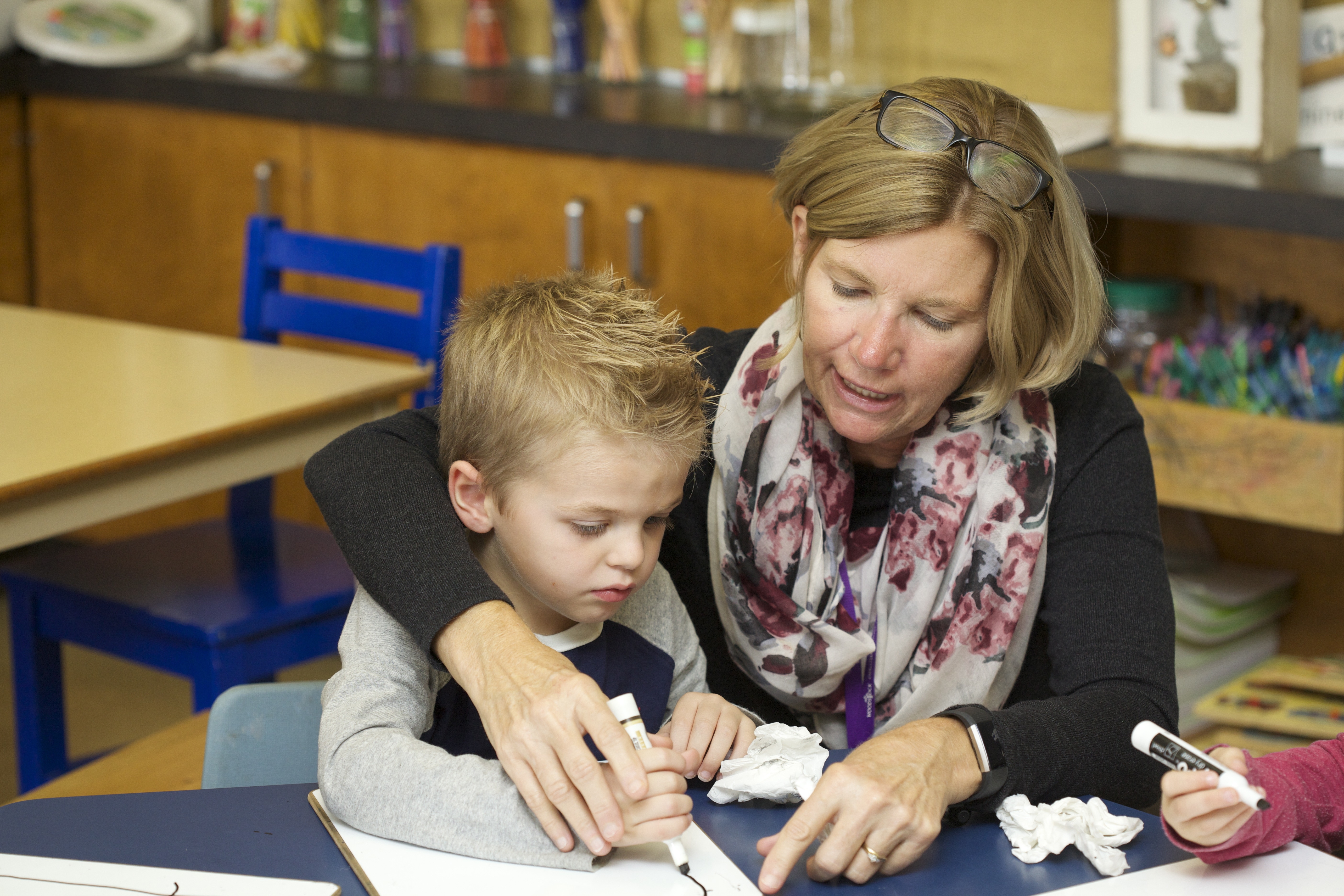 Woodstock Christian School Student Character Profile
The vision and mission of Woodstock Christian School is to partner with parents to provide a Christ-centred education which will prepare students for a life of praise and service. Woodstock Christian School strives to provide our students with opportunities to grow their God-given talents and abilities in the area of spiritual/faith development, in learning, and in community.
WCS strives to prepare students who:

Grow in

Faith

• live their lives in thankfulness to God, praising and serving him

• possess a deep understanding of God's grace and a sense of humility about self

• can articulate that God created them uniquely as his image-bearers, that God loves them, and has called them serve in this world

• think critically, test the spirits of this age, and show thoughtful discernment

• share their conviction that Jesus Christ is the Saviour of the world and that God the Father is the creator and keeper of all

• have a sense of wonder for the fallen but beautiful creation

• show basic Biblical literacy, cultivate a Christian worldview that combines intellectual understanding of God's call on their life with the awareness of the need for action through the prompting of the Holy Spirit

Grow in

Learning

• identify and wonder at the intricacies and patterns that God created

• proclaim that the earth and everything in it belongs to God

• act as careful and ethical stewards of God's creation

• possess and express skills, knowledge, and understanding in the various disciplines: science, the arts, language, mathematics, social sciences, healthy living, and current technologies

• evaluate ideas and trends within our culture and consistently explore how the Bible speaks to these

• show awareness of self as a learner through self-assessment and goal-setting

• strive to use their skills and abilities to serve others

• display self-control, a sense of responsibility and accountability

• promote physical wellness, good habits, and wisely use their bodies as 'temples' of God

Grow in

Community

• honour the worth and dignity of others as uniquely created by God

• demonstrate compassion, kindness, integrity, honesty and respect

• maintain healthy relationships with others, build friendships, and acknowledge and resolve conflict peacefully

• communicate effectively and respectfully

• cultivate the ability to work with others, to appreciate diversity in personality, community, culture, and religion

• reach out to the hurting

• respond to justice issues with Biblical integrity
ACADEMICS AND CURRICULUM
At Woodstock Christian School, we believe that every child is special and uniquely made by God. Our goal is to help students understand who they are and how they have a place in community with others. We work with students to help them realize their strengths and needs, to equip them with knowledge, skills and strategies so that they can thrive in the next phases of their lives.
At Woodstock Christian School, students learn that the world belongs to God, that we are called to love God and love others, and to interact with our world responsibly and respectfully as disciples of Christ, as earthkeepers and justice-seekers. Our curriculum aligns with the guidelines set out by the Ontario Ministry of Education and we work with the Edvance Association of Christian Schools in Ontario to develop and maintain standards and policies.
Woodstock Christian School curriculum aligns with the curriculum set out by the Ontario MInistry of Education and, in addition, teaches through the lens of Christ-centred faith.
Language Arts
The ability to communicate is one of God's gifts. Communication involves various skills such as speaking, listening, reading, and writing, including becoming proficient in working with words, and the structures and meaning of language. Through practice and instruction, students develop skills to be effective communicators. The development of language / writing skills and strategies are interwoven with other curriculum areas and makes use of information technology as well.
Core French instruction begins formally in fourth grade. The French Program encourages students to communicate in another language as well as appreciate the beauty of languages and our bi-lingual Canadian culture. We acknowledge the importance of helping our students understand their neighbours in order to show them love.
Mathematics
​God has created a consistent structure in his world. Creation is ordered; not random or chaotic. We want our students to become Order-Discovers; ones who find harmony and order and systems in God's creation. In the subjects we teach, students should continually be in the practice of noticing God's handiwork, His 'fingerprints' on all he has created.
Social Studies
In creation studies (primary), social studies (junior) and geography / history (intermediate), students explore the world and seek to understand how we have responded to our God-given task of developing and maintaining the earth. We are Earth-Keepers when we care for and use the natural resources that God has created and entrusted to us to manage and enjoy. In our global economy, earth-keeping is about stewardship and the challenge of living lives that balance our wants and needs with those of other people. Loving our neighbour means considering those living close by and those living on the other side of the world from us, both now and for the future.
Science focuses on God's creation, the grandeur, the detail, and the systems. We teach science in a way that acknowledges that everything that exists has been created by God. The more we delve into the complexities and intricacies of our world and how it works, the more we see how amazing our creator is.
Physical Education & Healthy Living
Students have bodies that are designed in amazingly wonderful ways. Our physical bodies enable us to carry out God's work in this world. Care for all the dimensions of who we are - physical, social, emotional, spiritual beings - is a priority in this area of study. Students are challenged to develop a positive attitude to physical fitness and teamwork. Goals of this program are to develop coordination, conditioning, healthy living, sportsmanship and athletic skills.
Healthy Living
Using biblical truths as our guide, we also use The Second Step and Responsive Classroom approach as the framework for social emotional learning. Learning focuses on relationships for family and friendships, self-worth, growth and development including puberty and sexuality as a gift from God.
Bible
Our Bible program aims to introduce students to central Biblical themes of covenant, kingdom, salvation, law and gospel as well as encouraging the students in their daily walk with the Lord. No book is more important than the Bible, guides us in our lives
The Arts: Music, Visual Art & Drama
In the Fine Arts, students are opened up to the joy and creativity of God's world. Students grow to appreciate the gifts and contributions of others. Their creative abilities and strategies are developed as seen in their own creative production as well as reflected in their responses to the arts. We recognize beauty, the aesthetic or artistic dimension of humans as a gift of God. Students are exposed to a variety of genres and movements in the arts in order to develop an appreciation for beauty and excellence. They are encouraged