Physical Education (or Phys. Ed.) occurs twice a week for 40 minutes for each grade. Junior and Senior Kindergartens are the exception with 40 minutes every day they are at school.
Most classroom teachers lead their own P.E. classes. However, if it works in the class schedule, some teachers will switch subjects and lead French or Art to a certain grade while its' teacher leads their class in P.E. We also have one teacher lead all of the senior grades.
A new goal for WCS is to implement DPA (daily physical activity) for 20 minutes, 3 times each week. This can take place in the classroom or outdoors. Not all classes are able to fit this into their time table currently. Because it is an Ontario Ministry of Education standard, we are working towards meeting that goal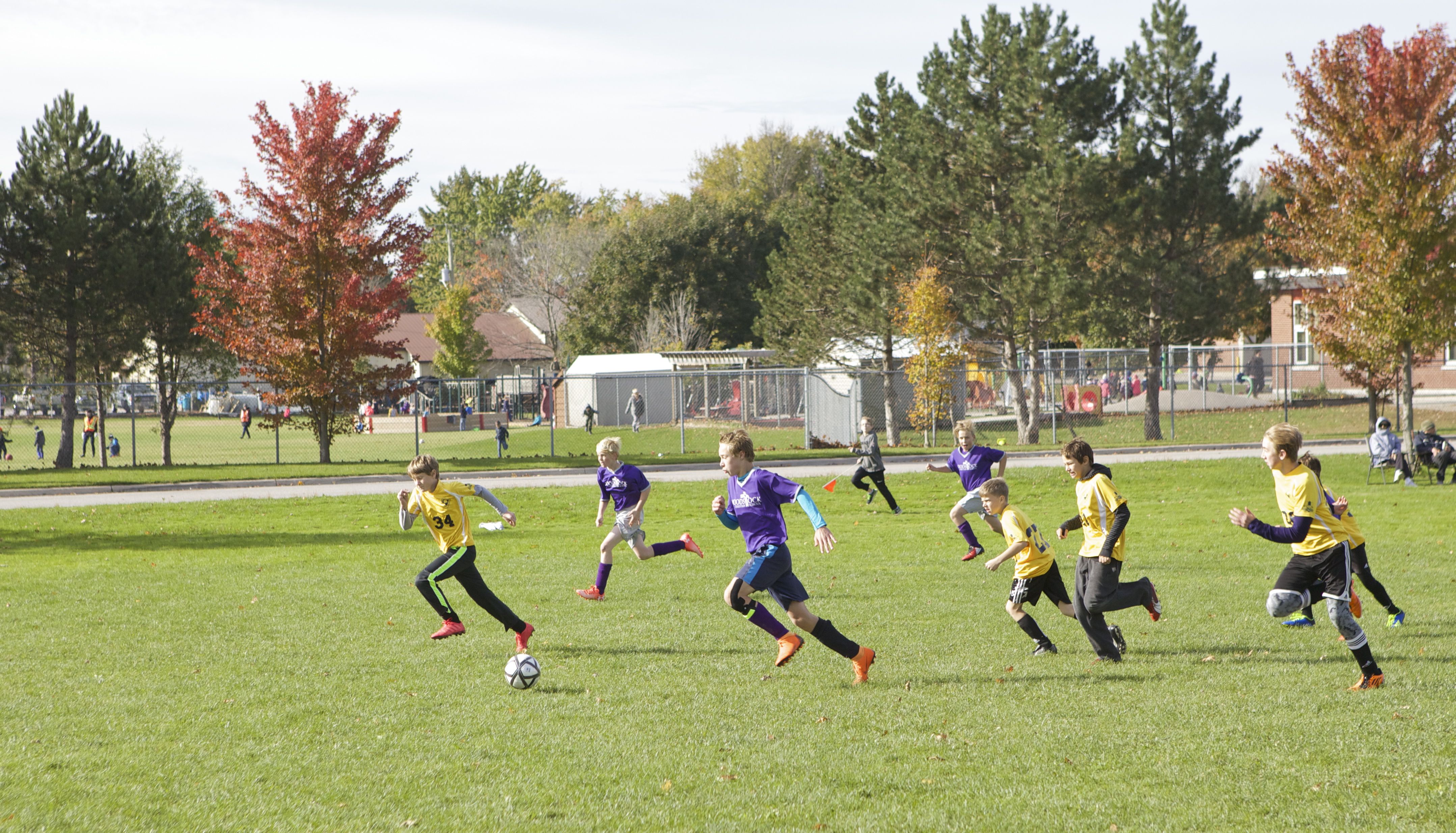 Competitive Sports are offered mostly to grade 7 and 8 students. If needed, some students from grade six also participate. Teachers, parents, or volunteers from our community will coach these teams:
- Cross Country (grade 3-8)
- Soccer
- Volleyball
- Basketball : Junior (grade 5 and 6) and Senior Teams
- Badminton
- Hockey: Co-ed, Grades 3-8
- Track and Field : Grade 2-8
W.C.S. competes in the Bluewater District of Christian Schools (Windsor, Sarnia,Chatham, Wallaceburg, Wyoming) and the Woodstock District of Christian Schools (London, Clinton, St. Thomas, Aylmer, Strathroy, Stratford) and Separate Schools of Oxford County. For Volleyball and Basketball , there are weekly games against Separate school teams.
Intramurals for Grades 3-8
These are non-traditional sport activities that take place during recess time. Teachers and upper grade students volunteer their time to coach/referee. These activities offer a more level playing field and give each player an equal opportunity to learn new skills and strategies.
Some activities we've played are:
- Ultimate Dodgeball
- Tchoukball
- Quidditch
- Mystery Games
- American Handball
- Scooter Hockey