Monday, June 01, 2020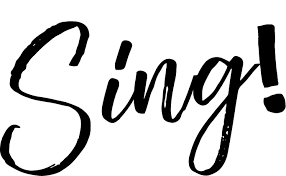 In Colossians 3:16 Paul tells us that we are to "let the word of Christ dwell in you richly, teaching and admonishing one another in all wisdom, singing psalms and hymns and spiritual songs with thankfulness in your hearts to God." Did you know that the Bible contains over four hundred references to singing and fifty direct commands to sing? And the longest book of the Bible, the Psalms, is a book of songs?
Why does God so often tell us not simply to praise him but to sing his praises when we meet? One reason is that God himself sings. In Zephaniah 3:17 God exalts over his people "with loud singing."
Music helps us remember words. Ever notice how easy it is to recall hymns you sang growing up — or a TV jingle from your past, nursery rhymes, Christmas carols, or pop songs that you learned as a teenager? Do you ever find yourself singing along to a song you haven't heard for twenty years? You can see the power of music in Alzheimer's patients who can't tell you the name of their spouse or children, but can instantly sing songs they learned as a child.
Along with helping us remember words, singing also connects the words we sing with our hearts. In every culture and age, music is a language of emotion. It expresses, arouses, and speaks to our feelings. Music is capable of moving us in subtle and profound ways — in anticipated and unexpected ways — with or without words. For instance, singing, rather than reciting, the words to "Amazing Grace" enables us to stretch out and think more carefully about what we're singing. Music is meant to affect us. Singing is also a way in which to demonstrate and express our unity.
God wants to use music, and has even designed music, to break through our worry, apathy or hardness of heart, to sing praise or lament, and to help us engage emotionally with his Word. Sing with thankfulness. Sing to remember the goodness of God.
Carol Verbeek
(adapted from Words of Wonder: What Happens When We Sing? )